Coding at its core | Optum
EncoderPro.com gives you complete confidence with accurate
and up-to-date content for all your coding needs.
---
Improve coding accuracy and compliance
Proprietary content and features that go beyond code updates
EncoderPro.com is a web-based application designed to manage some of the most critical ambulatory coding, billing and reimbursement elements. More | + | information about EncoderPro.com
With EncoderPro.com, you can dive deeper into complex regulatory compliance topics, such as Hierarchical Condition Categories (HCCs), National Correct Coding Initiative (NCCI) edits and local and national coverage determination (LCD and NCD) policies for medical necessity. EncoderPro.com Expert provides ambulatory practices, with an efficient way to check your work by running selected codes through an automated edit review to ensure proper unbundling, correct modifiers, complete diagnoses and more, prior to submittal to a clearinghouse/vendor/payer. It also includes access to a 24-month historical content database for use during claim adjudication.
Specialized software eases the burden of setting defensible fee schedules
FeeAnalyzer.com makes it easier for physicians to set defensible fees while maximizing revenues.
More | + | information about FeeAnalyzer.com
FeeAnalyzer.com data is updated throughout the year to ensure you have immediate access to the most current information available. This powerful data source is an online subscription service that provides access to relative and actual physician charge data*, compiled by FAIR Health, Inc., for services in specific geographic areas, based on geographic location (geozip). In addition, it includes national charge data for HCPCS Level II codes — these are the aggregated fees your competition is charging. Medicare fee schedules are also integrated for a complete perspective.
Physician-based claims submission, education and coding reference resources boost productivity
Claim Appeal and Denial Support Add-on – Provides claims edit sourcing documentation within the Compliance Editor to assist with claim appeal support, access to the Optum Evaluation and Management Coding Advisor and the Auditor's Desk Reference books as well as access to the Optum® LYNX E/M coding tool. More | + |information about Claim Appeal and Denial Support Add-on
---
Physician-based tools offered:
Claim Appeal and Denial Support Add-on
EncoderPro.com Plus Add-on
Clinical Documentation Improvement Add-on
Optum Specialty Articles Add-on
AMA CPT® Content Module Add-on
AHA Coding Clinic® for ICD/HCPCS Add-ons
Request a demo and get our 2024 coding insiders power pack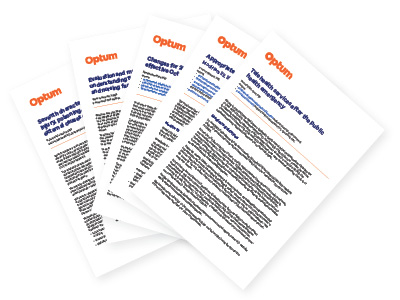 Request a demo and receive free, exclusive access to 5 articles detailing the most essential coding updates and guidance for the coming year. Written by our seasoned coding experts, these articles contain 18 pages of information that will supercharge your coding and billing on topics such as telehealth services coding, E/M coding changes and ICD-10 updates.
---
80% achieved faster code look-up
Clients are noticing coding productivity gains using EncoderPro.com.
74% used content for staff education.
Clients are noticing ways to use EncoderPro.com to improve staff education.
64% saw improvements in reworking claims.
Clients are noticing coding productivity gains using EncoderPro.com.
Ready to purchase?
Add EncoderPro.com Expert, EncoderPro.com Professional, or EncoderPro.com Standard to your shopping cart and customize your product with complementary add-on modules
---
Explore these helpful resources
---
CPT is a registered trademark of the American Medical Association.
Coding Clinics is a registered trademark of the American Hospital Association.
*Data only © 2022 FAIR Health, Inc.